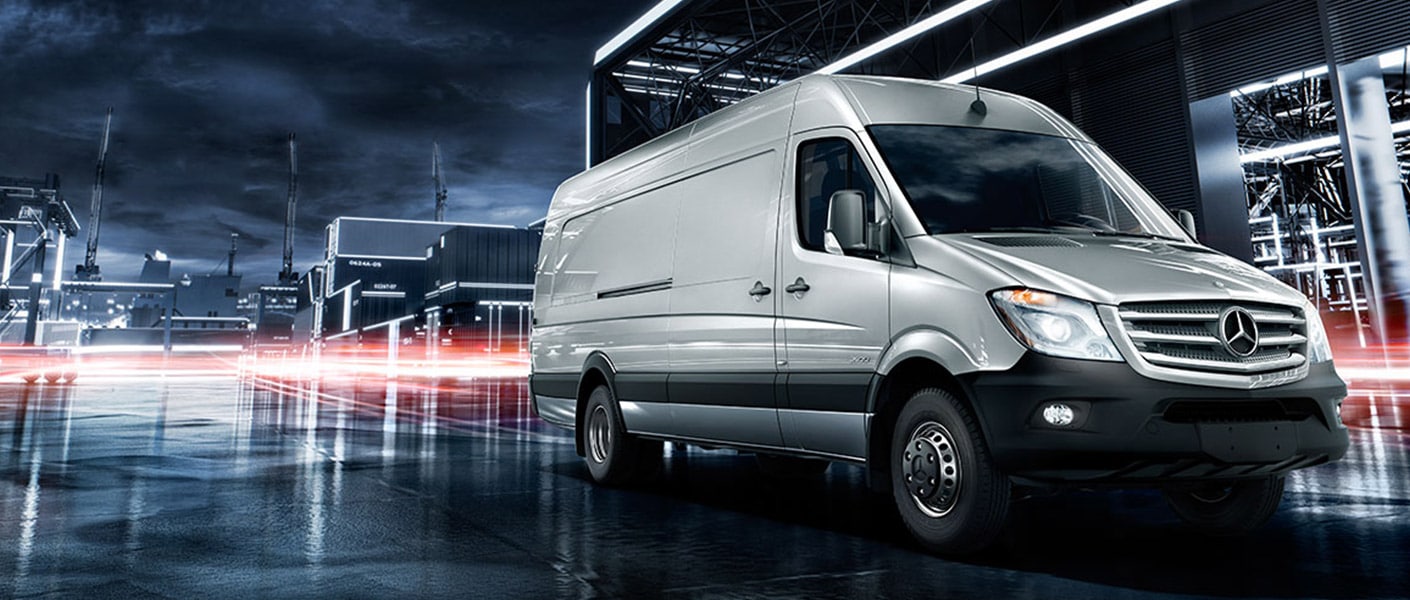 Space, Strength, and Freedom of Choice: A Mercedes-Benz Sprinter Van is the Ideal Automotive Solution for Your Business
If you're looking for an automobile capable of helping you bring your small business to the next level, look no further than the Mercedes-Benz Sprinter Van. As refined as any model that dons the Mercedes-Benz nameplate, but with unparalleled versatility, capability, and durability, the Sprinter Van is quite unlike anything else you will find here at Sun Motor Cars Inc..
The new Sprinter comes in an array of body styles so as to suit your unique cargo- or people-hauling needs. There is the cargo van which pairs two front seats with an empty cargo bay for exceptional space, the crew can which adds a three-place rear bench seat resulting in seating for five, and the passenger van configuration capable of accommodating up to twelve passengers in four rows of seating.  The crew and passenger vans are available in two wheelbases as well as two roof heights--standard and high--while a third roof height--super high--is available on the cargo van.
If your business needs a boost, or you're simply looking to grow, Mercedes-Benz Vans are an ideal foundation upon which to get started. Upfit and conversion options are almost endless, allowing you freedom to customize your ride into your mobile office, recreational vehicle, shuttle bus, refrigeration van, and so much more!
With its defined exterior, refined interior, and unmatched versatility and durability, Mercedes-Benz Sprinter Vans offer endless opportunities for drivers in the Mechanicsburg, PA area looking to get the most out of their next commercial automobile. Visit our showroom today to check out our model lineup and learn more.