Choose a Mercedes-Benz Sprinter Van for Your Business
If you're looking for a commercial van for your business, we are happy to help here at Sun Motor Cars, Inc.. We have a number of Mercedes-Benz Sprinter Van models available that we think you and your business will love. No matter what your business needs may be, we have a van that is up to the challenge.
These vans offer a refined interior that you expect from a Mercedes-Benz vehicle, so you can stay comfortable on the road. Most of them offer a choice of a four-cylinder or a six-cylinder engine so you can choose the kind of power you want. Some vans offer safety features like Lane Keeping Assist and convenience features like Bluetooth® and navigation. You can learn more about each one below.
Sprinter Passenger Van: This van can seat up to 12 people, so if your business involves shuttling clients from place to place, the Sprinter Passenger Van is the one for you.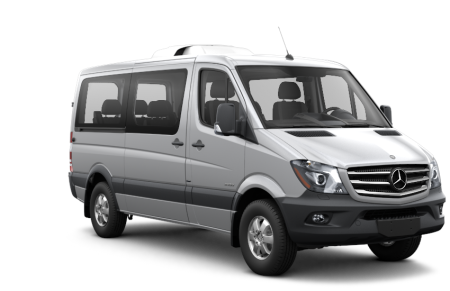 Sprinter Crew Van: If you need to transport a small crew of employees and a decent number of supplies, then the Sprinter Crew Van could be perfect for you. It can seat up to five people, and it has 220.1 cubic feet of cargo space, so you have room for your crew and their gear.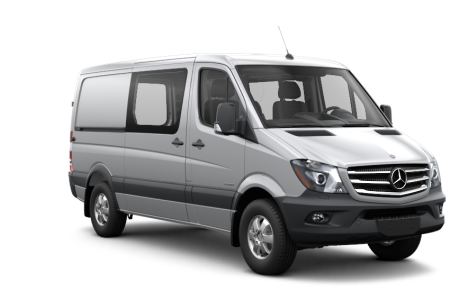 Sprinter Worker Cargo Van: This vehicle seats two people and has a cargo volume of 319.1 cubic feet and a payload capacity of 3,512 pounds. It has a four-cylinder engine and it's a great choice for businesses that need to transport a lot of supplies or products.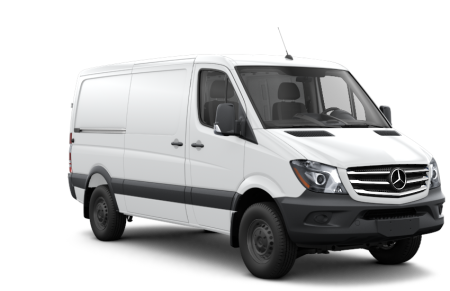 Sprinter Cargo Van: This van offers the same 319.1 cubic feet of cargo space and 3,512-pound payload capacity as the Sprinter Worker, but the Sprinter Cargo Van can seat up to three people, and it offers a choice of a four-cylinder or a six-cylinder engine so you can bring along an extra employee and enjoy a more powerful ride.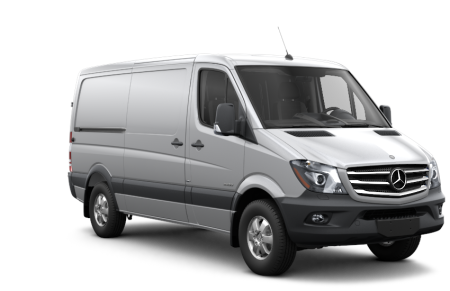 Sprinter Cab Chassis: If you need to transport large amounts of cargo, then the Sprinter Cab Chassis is the one for you. It seats up to three people and it has a payload capacity of 6,400 pounds and a towing capacity of 7,500 pounds so you can trust this vehicle with your heaviest loads.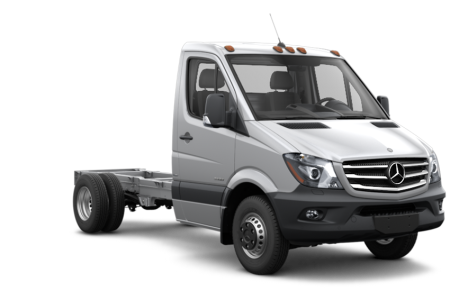 If you think a Mercedes-Benz Sprinter Van could be right for you, be sure to stop by our Mercedes-Benz dealership in Mechanicsburg, PA. We would be happy to show you the models we have available and answer any questions you might have about them. We will gladly help you find the van that works best for your business.